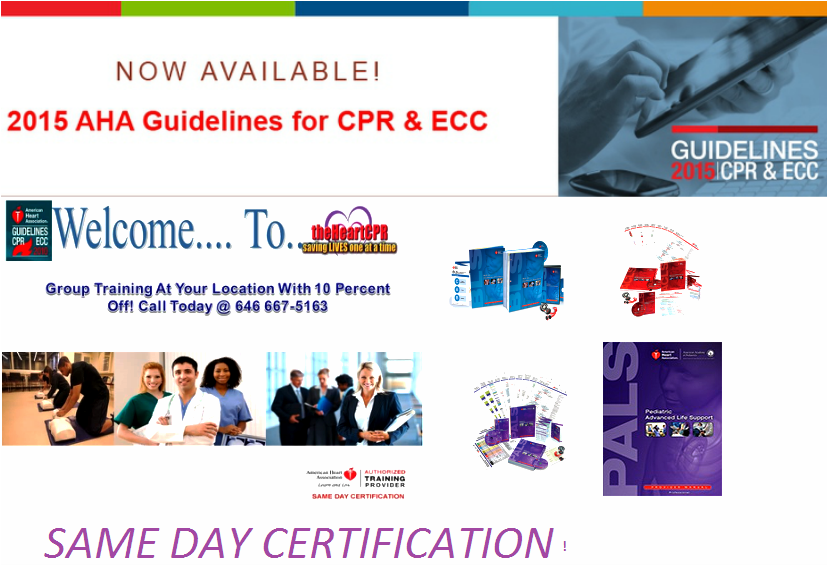 WelCome To The HeartCPR Inc.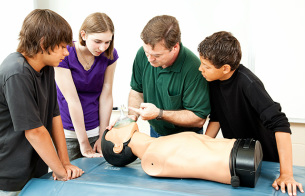 The Heart CPR Training is an official training site of the American Heart Association, (AHA) that offers emergency cardiovascular care programs (ECC) to healthcare providers, workplace and community-based rescuers throughout New York City. Our courses follow the latest guidelines from the American Heart Association and offer two-year certification card.
Every 30 seconds of the day someone dies of cardiac arrest. CPR can save lives and decrease sudden cardiac arrest caused by lack of oxygen to the brain. Learning how to do CPR, can significantly reduce mortality and morbidity rate caused by heart disease. The incidence rates of heart disease increase with sanitary lifestyle and lack of physical activity. By learning CPR, one can save lives and feel confident what to do in case of an emergency. Our companies' mission is to teach everyone the simple methods of performing CPR and provide the best evidence-based practice. Therefore, the foundation of Theheartcpr is to enhance patients' safety and save lives. Moreover, decreasing the incidence and prevalence of cardiovascular complications.
Clicked here to view BLS student learning outcome
Click to view First Aid student learning outcome
Click to view ACLS student learning outcome
http://weebly-
file/3/3/1/6/3316560/acls_slo.do
Learning modules are designed to help both new and experienced educators integrate the quality and safety competencies into their lesson plan. Each module explores a particular topic or issue, providing's recourses, and raises questions to engage users in expanding or strengthening their learning experiences. Learning modules are like a concept map to a lesson plan.
In this module, students will be able to understand the basic conceptual framework for performing cardiopulmonary resuscitation and will explore the core competency required for performing effective CPR for an adult. Students will recognize the signs and symptoms of cardiac arrest and the steps needed to enhance survival rates by using nursing assessment and critical thinking to evaluate a patient who needs CPR.
Click here for: 2015-AHA-Guidelines-Highlights
2015 Update in Circulation
Learning domain:
Cognitive
Affective
Psychomotor
---
BLS Original $75.00 Classess offer seven day a week First Aide & 95.00 Classes offered seven day a week
ACLS Original $195.00 Monday - Sunday 8AM- 8PM Heart Saver $70.00. Monday -Sunday 8AM- 8PM